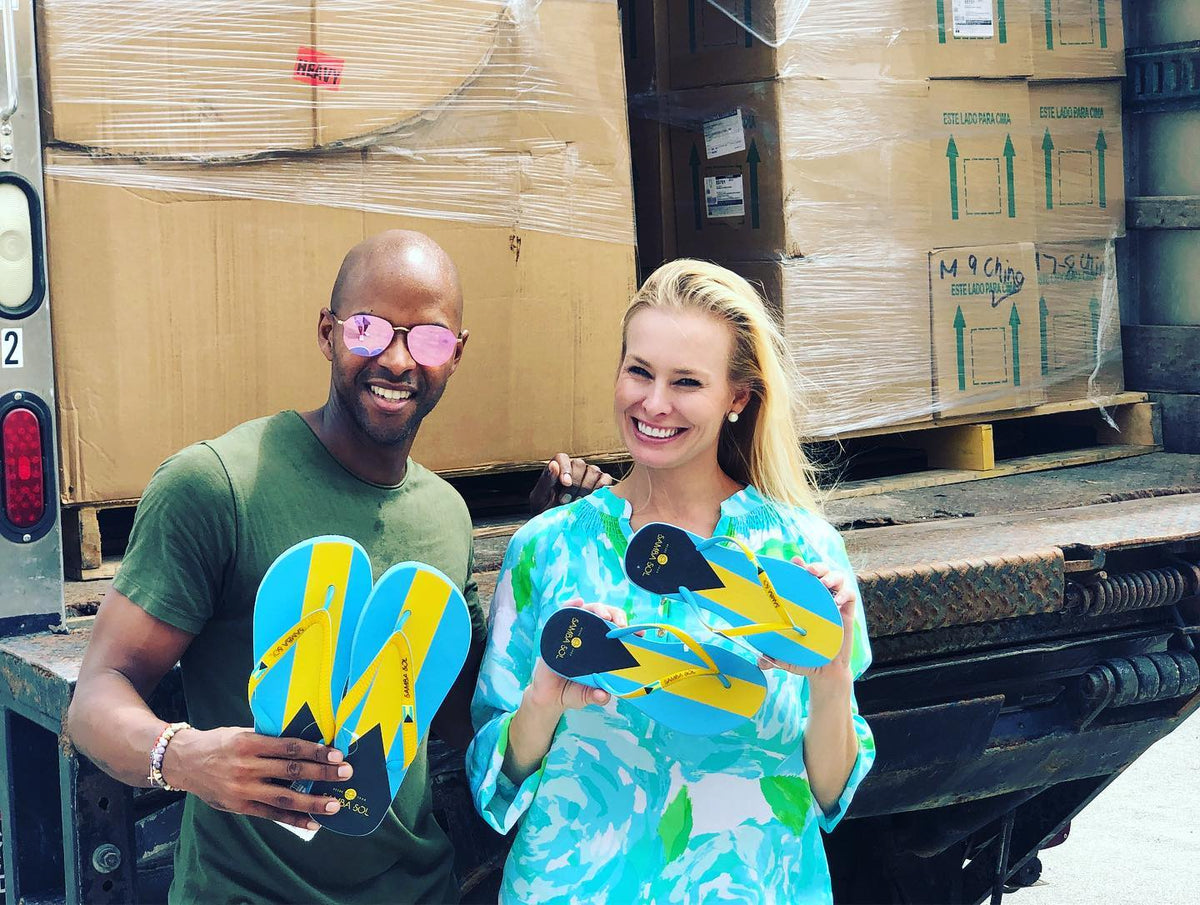 Like our dear friend Kristina Ducanes said, "Flip Flops are a part of the Bahamian life. We may only be able to bring one pair of flip flops to each evacuee we touch but it's one step towards restoring and rebuilding their communities after Hurricane Dorian."

Samba Sol along side Mama Mia's and Brightseasons Foundation of Homestead, FL want to thank everyone who donated!! Bringing communities together (near or far) is what we are all about. Samba Sol CEO Carrie Johnson has donated 3000+ pairs of flip flops to Brightseasons Foundation. Along with other generous donations, Mama Mia's and Brightseasons Foundation have collected over 6000 items!
Thank you @conchdaddy and @secallender of Albany, Bahamas for helping us meet the #headknowlesfoundation. Brandon Burrows of #tropixexpress and @cpnjedi for delivery of our goods to the Bahamas!
If you would like to donate, please don't hesitate to reach out!  
Remember that every little bit helps no matter how big or small the donation.