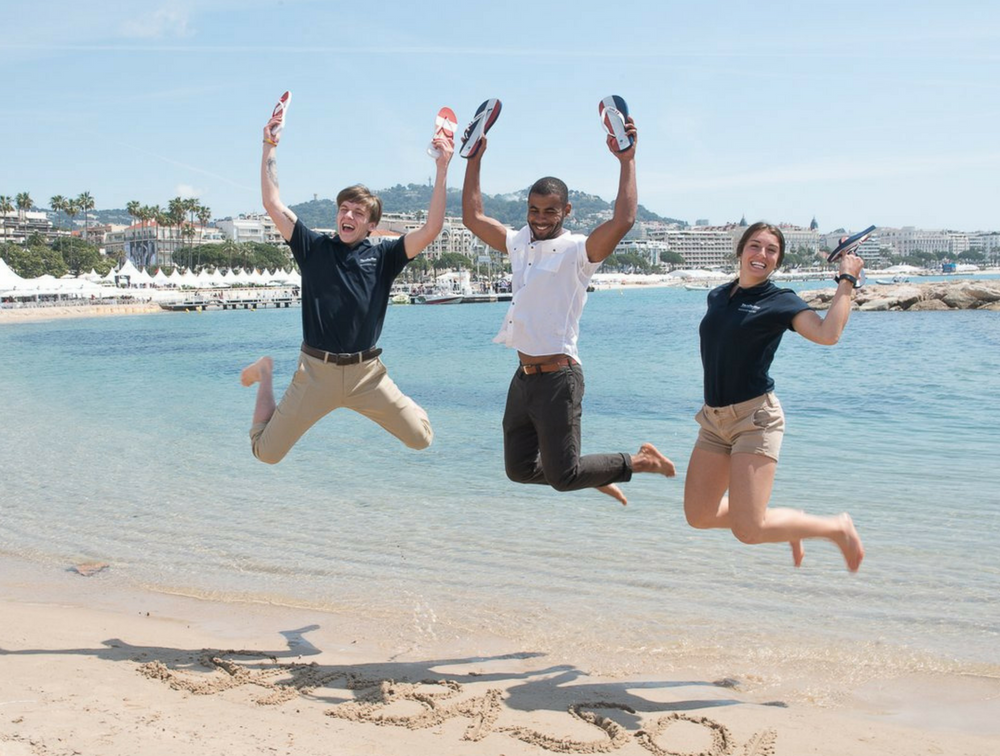 Samba Sol was honored to be a sponsor of the #AmPav (American 
Pavilion) this year at the Cannes Film Festival. 
The American Pavilion is a full-service business and entertainment venue, just steps away from the Palais. Celebrating their thirtieth year, The Pavilion serves as the primary focus for the American presence in Cannes.  Everyone enjoyed a relaxed seaside environment with all of the desired amenities and necessary professional services to make their time at the festival successful, productive, and convivial!  
VIPs, filmmakers, actors, producers, agents, select entertainment media, influencers, Cannes participants, film industry and Festival leaders all participated in the "Panel Discussion Series" held in the Roger Ebert Conference Center speaking about their experiences and stories from before, during, and after filming their films.  
Familiar faces like Pierce Brosnan and Topher Grace were both super fans of their Monte Carlo and France flag Samba Sol flip flops!